About the Conference
Allied Academies welcomes you to attend "5th International Meeting on Breast Pathology and Cancer Diagnosis" held in the beautiful city of Miami, USA on April 4-5, 2018 with the theme "Cancer survival is a life revival". We amiably invite you to attend the conference and share your research on Breast Pathology 2018.

Breast Pathology 2018 Conference is to spread knowledge, awareness, and education about the recent advances in the treatment of cancer and development of a new treatment to reduce the death rate because of cancer and to develop painless treatment of cancer. Breast Pathology 2018 is the study of risks, causes, symptoms, and treatment of various cancers especially breast cancer.Miami Breast Cancer Symposium 2018 is the meeting primarily for the International community of cancer specialists. The conference highlights the research spanning a diverse array of topics, including incidence & epidemiology, risk factors, genetic mutations, signs & symptoms, early detection, types of cancers and much more.
Pathology Conference: Breast Pathology Conference is a very good platform for delegates from Institutions and Universities to interact with World Class Scientists in the field of Oncology.
Breast Pathology and Cancer Diagnosis Congress is a good platform for Doctors, Scientists, Researches and Business Delegates to attend and discuss the latest scientific achievements to the attendees. This conference helps in exchanging views or addressing key issues regarding cancers and focuses and moves on from present knowledge to future solutions.
Allied Academies is one of the leading Open Access Publishers and organizers of International Scientific Conferences and events every year across USA, Europe & Asia.
Allied Academies welcomes all the attendees, speakers, sponsor's and other research expertise from all over the world to the "5th International Meeting on Breast Pathology and Cancer Diagnosis" which is going to be held during April 4-5, 2018 in Miami, USA. We are very much honoured to invite you all to exchange and share your views and experience on Breast Pathology 2018.
We invite you to join us at the Breast Pathology 2018, where you will be sure to have a meaningful experience with scholars from around the world. All members of the Breast Pathology 2018 organizing committee look forward to meet you in Miami, USA.
Breast Pathology and Diagnosis 2018 Sessions
Session 1: Breast cancer
Breast cancer is a cancer which causes from the breast tissue. It is most commonly observed in women majorly in American women. 1 in every 8 women is suffering from breast cancer. There are many kinds of breast cancer that differ in their capability of spreading to other parts of the body tissues. Breast cancer signs and symptoms may include a lump in the breast, change in the shape of the breast, fluid coming from the nipple, dimpling of the skin, bloody nipple discharge, inverted nipple, breast pain or sore nipple, red scaly patch of skin. In those, with distant spread of the disease, there may be bone pain, shortness of breath, yellow skin or swollen lymph nodes. Breast cancer is diagnosed by physical examination, self-examination of the breasts, mammography, ultrasound testing, and biopsy. Treatment of breast cancer may vary depending upon the cancer and the stage of the cancer (0-IV). Treatment may involve surgery, chemotherapy or radiation.
Submit abstract on Breast cancer session: http://breastpathology.alliedacademies.com/abstract-submission
Session 2: Breast Cancer- Incidence & Epideomology
The most common cancer in the world now is breast cancer. It is most commonly observed in women. It is estimated that over 508 000 women died in 2011 due to breast cancer according to Global Health Estimates WHO 2013. Almost 50% of breast cancer cases and 58% of deaths occur in less developed countries according to GLOBOCAN 2008, even though breast cancer is thought to be a disease of the developed world. Incidence rate varies worldwide from 19.3 per 100 000 women in Eastern Africa to 89.7 per 100 000 women in Western Europe. Incidence rates are below 40 per 100 000 according to GLOBOCAN 2008, in most developing regions. Lowest incidence rates are found in most African countries but here breast incidence rates are also increasing. From over 80% in North America, Sweden and Japan to around 60% in middle income countries and below 40% in low income countries, survival rate vary worldwide. By the lack of early detection programmes, the low survival rates in less developed countries can be explained resulting in a high proportion of women presenting with late stage disease, as well as by the lack of adequate diagnosis and treatment facilities.
Submit abstract on Incidence & Epidemiology session: http://breastpathology.alliedacademies.com/abstract-submission
Session 3: Risk Factors & Prevention of Breast Cancer
A risk factor is a sign, characteristic or exposure of an individual that increases the chance of developing a disease such as breast cancer. But having a risk factor does not mean that you are sure to get the disease. Some of the risk factors can be controlled but some risk factors like family history or aging like breast cancer cannot be controlled. Some common risk factors include underweight, high blood pressure, unsafe water, hygiene, sanitation, unsafe sex, and tobacco and alcohol consumption. Anything that decreases the chance of developing cancer is called as protective factor for example regular exercise. Avoiding risk factors and increasing protective factors may lower your risk but does not mean that you will not get cancer. There are 2 types of risk factors: Modifiable risk factors (things that people can change themselves), fixed risk factors (things that cannot be changed). The primary risk factor for developing breast cancers in women are age and being a female. The secondary risk factors for breast cancer in women are genetics, high levels of certain hormones, lack of child bearing or lack of breastfeeding, certain dietary patterns, and obesity. Recent studies has proved that too much of exposure to pollution leads to breast cancer. Cancer prevention is a measure taken to reduce the chance of developing cancer. By preventing cancer, many new cases of cancer in a group or population can be lowered so that, hopefully, the death rates by cancer can be minimised. Doctors are more concentrating on prevention and risk factors, so as to decrease the rate of individual to get affected by cancer at the early stage. Different ways to prevent cancer include: be physically active, control body weight, breast feed, limit dose and duration of hormone therapy, avoid exposure to radiation and environmental pollution, limit alcohol, and don't smoke. Taking a healthy diet may reduce the risk of some types of cancer, as well as diabetes, heart diseases and stroke. Maintaining a healthy weight also is a key factor in breast cancer prevention.
Submit abstract on Risk Factors & Prevention session: http://breastpathology.alliedacademies.com/abstract-submission
Session 4: Breast Cancer Pathogenesis
Interaction between an environmental (external) factor and a genetically susceptible host may cause breast cancer just like other cancers. Normal cells replicate as many as needed and stop. They get attached to other cells and stay in place in tissues. When cells lose their ability to stop dividing to get attached to other cells, stay where they belong and die at the proper time then they become cancerous cells. When normal cells are no longer beneficial or needed they commit suicide which is known as programmed cell death. Until then, they are protected by several protein clusters and pathways from cell suicide. PI3K/AKT, RAS/MEK/ERK is the protective pathways. Sometimes, the genes along these protective pathways are mutated in such a way that, it turns them permanently "on", rendering the cell incapability of committing suicide when it is no longer beneficial. This is one of the major causes of cancer in combination with other mutations. Generally PTEN protein gets turned off when the cell is ready for programmed cell death, but in case of breast cancer, the gene for the protein PTEN is mutated, so that the PI3K/AKT pathway is stuck in "on" position and the cancer cells does not commit suicide and gets replicated at a faster rate. Mutations which can lead to breast cancer are experimentally linked to estrogen exposure. Abnormal growth factor signalling, in the interaction between stromal cells and epithelial cells can facilitate malignant cell growth. Overexpression of leptin leads to increased cell proliferation and cancer, in breast adipose tissue. In United States, people nearly about 10-20 % with breast cancer and people with ovarian cancer have a first or second degree relative with one of these diseases. The familial tendency to develop these cancers is called hereditary breast-ovarian cancer syndrome. BRCA mutations which are well known among these confer a lifetime risk of 60-85% for breast cancer and 15-40% for ovarian cancer. In some mechanisms, to correct errors in DNA, some mutations associate with cancer, such as p53, BRCA1 and BRCA2. These mutations are either inherited or acquired after birth. Probably, they allow further mutations, which lead to uncontrolled division, lack of attachment and metastasis to distinct organs. The inherited mutation in BRCA1 or BRCA2 genes can interfere with repair of DNA cross links and DNA double strand breaks. GATA-3 directly controls the expression of estrogen receptor (ER) and other genes, associated with epithelial differentiation. Loss of GATA-3 leads to inhibition of differentiation and poor prognosis due to increased cancer cell invasion and distant metastasis.
Submit abstract on Pathogenesis session: http://breastpathology.alliedacademies.com/abstract-submission
Session 5: Genetic Mutations
Breast cancer causes uncontrollable proliferation of cells in the breasts, which is due to mutations in the gene. These gene mutations, either they are inherited from the individual's parents or acquired throughout their lifetime. The cells in the body, generally gets renewed by a process of replication and cell death. DNA helps in providing specific information about the cells so that they can be replicated and continue to grow. In case, if there is any error in the DNA, the cell will continue to replicate with the same error further. In many cases, the function of the cell is not significantly affected by a single error, but with time successive errors may interfere with the growth of the function of the cell, leading to abnormal behaviour of the cell. For example: as a result of genetic mutation, cancer cells replicate uncontrollably in the body leading to cause significant health implications. There are several specific genes that have been linked to an increased risk of developing breast cancer. Some of them are BRCA1 and BRCA2 genes, ATM gene, BRIP1 gene, CHEK2 gene, etc.
Submit abstract on Genetic Mutations session: http://breastpathology.alliedacademies.com/abstract-submission
Session 6: Molecular Mechanisms of Breast Cancer
Three major genetic pathways of carcinogenesis are
1. Hormone Receptor- Positive Breast Cancer
About 80% of cancers are "ER- positive" which means cells grow in response to estrogen hormone. About 65% of cancers are "PR- positive" which means they grow in response to progesterone hormone. If significant number of receptors available for either estrogen or progesterone, it is considered to be hormone-receptor positive. Tumors that are ER/PR-positive are more likely to respond to hormone therapy than tumors that are ER/PR-negative. Surgery, radiation, chemotherapy followed by hormone therapy takes place. These treatments prevent the recurrence of the disease by blocking estrogen.
2. HER2- Positive Breast Cancer
HER2 is most of common type of breast cancer. The cells make too much of protein known as HER2 in 20% of breast cancers. These cancers tend to be more aggressive and they grow at a faster rate.
3. Triple Negative Breast Cancer
Some breast cancers nearly 10-20% are known as "triple negative" as they don't have estrogen and progesterone receptors and do not overexpress the HER2 protein. Breast cancers associated with the gene BRCA1 are triple negative. These types of cancers respond to chemotherapy after surgery but the cancers tend to come back. Till now there are no targeted therapies developed to prevent cancer returning in women with triple negative breast cancer. Cancer experts are studying several promising strategies aimed at triple negative breast cancer.
Submit abstract on Molecular Mechanisms session: http://breastpathology.alliedacademies.com/abstract-submission
Session 7: Breast Cancer Signs & Symptoms
Every individual should know the signs and symptoms of breast cancer, if in case at any time an abnormality is discovered, it should be immediately investigated by a healthcare professional. Most of the people only notice one or two signs or symptoms at early stages, but presence of these signs and symptoms may not always mean that you have a breast cancer. By performing monthly breast self-exams, you will more easily identify any changes in your breasts. Be sure to talk to your healthcare professional if you notice anything unusual.

Breast Cancer Symptoms:
Symptoms of breast cancer vary from individual to individual. Some common breast cancer signs and symptoms include: skin changes, such as redness, swelling or other visible differences in one or both breasts, changes in the appearance of one or both nipples, general pain in/or any part of the breast, an increase in size or change in shape of the breast(s), nipple discharge other than breast milk, lumps or nodes felt on or inside of the breast. Symptoms more specific to invasive, breast cancer is as follows: increase in breast size or shape (over a short period of time), a breast lump or thickening, change in breast colour, irritated or itchy breasts, peeling or flaking of the nipple skin, changes in touch (may feel hard, tender or warm), redness or pitting of the breast skin (like the skin of an orange).
Submit abstract on Signs & Symptoms session: http://breastpathology.alliedacademies.com/abstract-submission
Session 8: Early Detection & Diagnosis of Breast Cancer
Early detection is a way to find whether the individual is affected by cancer at the early stage itself before it spreads. Breast cancer cannot be prevented, but detection of cancer at early stages helps in better successful treatment. There are 3 ways to detect cancer at early stage, they are: breast self-awareness, well-woman exam, mammogram. Breast cancer can be diagnosed by the following tests:
Breast exam: Your doctor will check both the breasts and lymph nodes in the armpit, feeling for any lumps or other abnormalities.
Mammogram: Mammogram is an X-ray of the breast which is used to screen for breast cancer. If any abnormality is detected, doctor will recommend a diagnostic mammogram to further, evaluate that normality.
Breast ultrasound: Ultrasound is used to detect sound waves to produce images of structures deep within the body. Ultrasound is used to detect whether a new lump is a solid mass or a fluid filled cyst.
Biopsy: The process of removing a sample of breast cells for testing. Biopsy is an only best way to make diagnosis breast cancer. The cells are sent to laboratory to find out whether the cells are cancerous or not. Biopsy also helps in analysing the type of cells involved in breast cancer, the grade of the cancer, and whether the cancer cells have hormone receptors or other receptors that may influence your treatment options.
Breast magnetic resonance imaging (MRI): MRI uses magnet and radio waves to create pictures of the interior of your breasts. Before a breast MRI, you receive an injection of dye.
Other tests and procedures may be used depending upon the situation.
Submit abstract on Early Detection & Diagnosis session: http://breastpathology.alliedacademies.com/abstract-submission
Session 9: Types of Breast Cancer
Breast cancer can begin in different areas of breast like ducts, lobules or in some cases, the tissue in between. Different types of breast cancers are present like non-invasive, recurrent and metastatic breast cancers, as well as the intrinsic or molecular subtypes of breast cancer.
Some types of breast cancers include:
• Ductal Carcinoma In Situ (DCIS)
• Invasive Ductal Carcinoma (IDC)
• Tubular Carcinoma of the Breast (IDC Type)
• Medullary Carcinoma of the Breast (IDC Type)
• Mucinous Carcinoma of the Breast (IDC Type)
• Papillary Carcinoma of the Breast (IDC Type)
• Cribriform Carcinoma of the Breast (IDC Type)
• Invasive Lobular Carcinoma (ILC)
• Lobular Carcinoma In Situ (LCIS)
• Male Breast Cancer
• Molecular Subtypes of Breast Cancer
• Paget's Disease of the Nipple
• Phyllodes Tumors of the Breast
• Recurrent & Metastatic Breast Cancer
Submit abstract on Types of Breast Cancer session: http://breastpathology.alliedacademies.com/abstract-submission
Session 10: Staging of Breast Cancer
The stage of the breast cancer is one of the most important factors to be considered, in evaluating treatment options. Doctors use a variety of diagnostic tests to evaluate breast cancer and develop appropriate treatment.
Stage 0: Breast cancer (non-invasive, carcinoma in situ)
In stage 0, there is no evidence of cancer cells breaking out of the part of the breast, in which they get started, or getting through or invading neighbouring normal tissue.
Stage I: Breast cancer
In this stage, the tumor cells measure up to 2 centimetres and there are no lymph nodes involved.
Stage II: Breast cancer (invasive)
In this stage, the tumor measures between 2-5 centimetres, or no cancer has spread to lymph nodes under the arm on the same side as the breast cancer.
Stage III: Breast cancer (locally advanced)
In this stage, the tumor in the breast is more than 2 inches in diameter across and the cancer is extensively in the underarm lymph nodes, or has spread to other lymph nodes or tissues near the breast.
Stage IV: Breast cancer (metastatic)
In this stage, the cancer has spread beyond the breast, underarm and internal mammary lymph nodes to other parts of the body near to or distinct from the breast.
Recurrent breast cancer
In recurrent breast cancer, the disease has returned in spite of the initial treatment.
Submit abstract on Staging of Breast Cancer session: http://breastpathology.alliedacademies.com/abstract-submission
Session 11: Carcinoma in situ
Carcinoma in situ is an early stage of cancer, where the tumor or cancerous growth is confined to the site from which it started, and has not spread to other parts of the body or tissue. When cancer in situ involves that line the internal organs, or epithelial cells, it is called carcinoma in situ. Cervical carcinoma in situ is also called as stage 0 cervical cancer. It is non-invasive, where the cancerous cells are confined to the surface of cervix and does not get penetrated more deeply into the tissues. Ductal carcinoma in situ (DCIS) is the presence of abnormal cells inside a milk duct in the breast. DCIS is considered as the earliest form of breast cancer. DCIS is non-invasive, which means it doesn't spread out of the milk duct to invade other parts of the breast.
Submit abstract on Carcinoma in situ session: http://breastpathology.alliedacademies.com/abstract-submission
Session 12: Breast Cancer Treatment
Breast cancer treatments are getting far better with the time. People are having number of choices for the treatment depending upon the stage of the cancer. There are 2 main goals in treatment of breast cancer
• To get rid of the cancer form the body as much as possible
• To prevent the disease from coming back.
Treatment may consist of chemotherapy, radiation, and surgery.
SURGERY
Surgery includes the following:
Mammoplasty: Plastic surgery to increase or reduce the size of breasts, or to reconstruct a breast.
Tissue expansion: Inserting a balloon under the skin and then gradually expanding it to stretch and grow the skin and surrounding tissue.
Lymph node dissection: Surgical removal of a lymph node.
Lumpectomy: Surgical removal of a lump (tumor) in the breast.
Mastectomy: Surgical removal of some or the entire breast.
MEDICAL PROCEDURE
Teletherapy: Radiation therapy which uses x-rays or any other high energy beams to destroy cancer cells and shrink tumors.
Radiation therapy: Treatment that uses x-rays and other high energy rays to kill abnormal cells.
MEDICATIONS
Estrogen modulator: Mimics the effect of estrogen on various bones, including the bones, breast and reproductive organs.
Chemotherapy: Kills cells that are growing or multiplying too quickly.
Hormone based chemotherapy: Treats hormone sensitive cancers.
Bone health: Helps strengthen and build bones.
SPECIALISTS
Oncologist: Specializes in cancer.
Primary care provider (PCP): Prevent, diagnoses and treats diseases.
Radiation oncologist: Treats and manages cancer by prescribing radiation therapy.
Plastic surgeon: Reconstructs defective, damaged or missing body parts.
Surgeon: Performs operations to treat disease.
Submit abstract on Treatment session: http://breastpathology.alliedacademies.com/abstract-submission
Session 13: Prognosis & Recurrence of Breast Cancer
Prognosis is an estimate of the likely course and outcome of a disease, such as the likelihood of it coming back (recurrence) and the person's life expectancy. Every woman who has suffered from breast cancer will wonder if it will be back again. Breast cancer can recur for some individuals and may not develop for some individuals. When breast cancer develops again, it is called as recurrence. Breast cancer recurrences happen in the first 5 years of the treatment. Breast cancer can develop as a local recurrence i.e. in the treated breast or near the mastectomy scar or somewhere else in the body. Some common sites of recurrence of cancer outside the breast are the lymph nodes, liver, lungs, brain and bones. When recurrence of cancer in the breast takes place, the following changes happen: a lump or thickening in or near the breast or in the underarm that does not go away after your period, a change in the size, shape or contour of the breast, a marble like area under the skin, a change in the feel or appearance of the skin on the breast or nipple, including skin that is dimpled, plucked, scaly, red, warm or swollen, blood or clear fluid coming out of a nipple. Along with monthly breast self-exams, follow up appointments should also be done. During follow up, proper breast examinations should be done. Required tests are to be done. If any symptoms are being noticed like pain, headaches, weight loss, appetite or any other immediate doctor consultation should be done.
Submit abstract on Prognosis & Recurrence session: http://breastpathology.alliedacademies.com/abstract-submission
Session 14: Breast Cancer in Pregnancy
Most breast cancers in woman are diagnosed during the clinical breast exam, which is done as a part of prenatal care. Screening mammography is not recommended for the woman under the age 40 years and for the pregnant woman because the radiations may harm the fetus. If a lump is found during the first trimester, tests such as breast ultra sound are used instead of mammography to check for breast cancer. After the first trimester, the individual may have diagnostic mammogram with a shield covering her abdomen to protect the fetus. During pregnancy smaller cancers are hard to feel. Breast cancers in
pregnant woman are really hard to diagnose because of the change in the size and texture of the breast. So, breast cancer in
pregnant woman is diagnosed at a more advanced stage than in non-pregnant woman.
Submit abstract on Breast Cancer in Pregnancy session: http://breastpathology.alliedacademies.com/abstract-submission
Session 15: Other Pathologies in Breast Cancer
Some other breast cancer pathologies may include
• Fibro adenoma
• Phyllodes Tumor
• Supernumerary Breast
• Breast abscess
Fibro adenoma
Fibro adenoma is a non-cancerous breast tumor that most often occurs in young women. Generally, Reproductive hormones may cause fibro adenomas. A fibro adenoma feels like a firm, smooth or rubbery lump in the breast with a well-defined shape. It is painless and moves easily when touched. Although healthy breast tissue often feels lumpy, a new lump or change in the breasts should be looked at by a doctor. Treatment may include monitoring for changes in the size or feel, a biopsy to evaluate it or surgery to remove it.
Phyllodes Tumor
Phyllodes tumors of the breast are rare and appear almost exclusively in women's breasts. They have a leaf like pattern of cells hence the name phyllodes which means "leaf-like" which is taken from Greek language. Phyllodes tumor spread at a faster rate but rarely spread outside the breast. Other names of phyllodes tumor are phylloides tumor and cystosarcoma phyllodes. Although most phyllodes tumor is benign, some tumors are malignant and some are border line. All these three kinds of tumors spread faster and they require surgery to reduce the risk of phyllodes tumor coming back in the breast. Phyllodes tumors can occur at any age but mostly tend to develop at the age of 40's. Benign phyllodes tumor usually diagnosed at a younger age than malignant phyllodes tumor. Phyllodes tumor is extremely rare in men.
Supernumerary Breast
Supernumerary Breast is a condition of having an additional breast with or without nipples or areolae. It is a condition and a form of atavism which is most prevalent in male humans. It is generally harmless and often goes untreated. In recent years, women affected with this disease underwent plastic surgery operation to remove her additional breasts for purely aesthetic reasons. The other names for this disease are accessory breasts, polymastia or mammae erraticae.
Breast abscess
Breast abscess is a painful infection of the breast tissue. Possible causes are a blocked milk duct or bacteria entering the breast. It generally occurs in first three months of breast feeding. Symptoms include breast pain, swelling, chills and fever. Antibiotics are required for treating this disease. Mild pain relievers can help with discomfort.
Submit abstract on Other Pathologies in Breast Cancer session: http://breastpathology.alliedacademies.com/abstract-submission
Session 16: Living as Breast Cancer Survivor
Many women who have suffered from breast cancer are relieved for excited to be finished with the breast cancer treatment but at the same time be worried about recurrence, or who feel lost without the same level of care from their cancer care team. Regular follow up should be done after the completion of breast cancer treatment. During these follow ups, proper examinations should be done and proper care should be taken from recurrence or any side effects or signs of cancer. Almost all cancer treatments will have side effects. Some might last for few days or weeks, some last for longer period of time and some lasts for lifetime. Some side effects do not show up any signs until years after you have finished treatment. Visiting doctor regularly, sharing your problems or changes in the body you notice will be helpful.
Submit abstract on Living as Breast Cancer Survivor session: http://breastpathology.alliedacademies.com/abstract-submission
Session 17: Breast Cancer Upcoming Research Technologies
The strengths and weakness of new technologies which are detected for the treatment of breast cancer, has been evaluated by the committee to the extent that it was possible. However, for some of the technologies the evidence was not strong enough to support definitive conclusions about their ultimate clinical value. None of the newer technologies have been studied to the same extent as conventional mammography. Advances in breast cancer detection technology include improvements to current technologies, new ways to image the breast and new detection strategies aimed at finding distinctive "molecular signatures" of a pre malignant or malignant breast tumor. The Food and Drug Administration (FDA) has approved some of these new technologies for clinical use, but many are in earlier stages of development and have not been used outside a research setting.
Submit abstract on Upcoming Research Technologies session: http://breastpathology.alliedacademies.com/abstract-submission
Market Analysis Report
Breast cancer is a cancer that forms in the cells of the breasts. Breast cancer can occur in women and rarely in men. The symptoms of the breast cancer includes lump in the breast, bloody discharge from the nipple, changes in shape and size of the nipple or breast. There are 2 types of breast cancer: Non-invasive cancers stay within the milk ducts or lobules in the breast. They don not grow or invade in normal tissues within or beyond the breast. Non-invasive cancers are called as carcinoma in situ (in same place) or pre cancers. Invasive cancers do grow in normal, healthy tissues. Most breast cancers are invasive. Depending upon the type of cancer the treatment is determined, i.e., whether it is invasive or non-invasive cancer. Treatment varies depending upon the stage of the cancer. It may consist of chemotherapy, surgery or radiation.
Early detection of breast cancer greatly increases the chances of successful treatment and saves life. There are 2 major components of early detection of breast cancer: educate to promote early diagnosis and screening. There are 3 different types of screening tests available; they are mammogram, clinical breast exam (CBE) and MRI (magnetic resonance imaging).
Conference Highlights
· Breast Cancer
· Types of Breast Cancer
· Breast Cancer Screening
· Breast Pathology Diagnosis
· Breast Cancer Monitoring
· Breast Pathology Benign and Malignant Tumors
· Breast Pathology Treatment
· Treating HER2 Breast Cancer with Targeted Therapies
· Breast Pathology Surgery
· Breast Pathology and Pregnancy
· Latest Advances in the Management of Breast Cancer
· Innovative Therapeutic Approaches in Breast Cancer Therapy
· Newest clinical trials and their potential impact on New Treatments
· Breast Pathology and Prevention
Why Miami, USA?
Depending on the annual growth rate of Breast Pathology market, North America is in the first place followed by Europe. An event on Beast Pathology and Diagnosis 2018 therefore is going to be held in Miami, USA. Miami is a major port city on the Atlantic coast of south Florida, in South-eastern United States. A the seat of Miami-Dade country, the municipality is the principal, central and the most populous city of the Miami metropolitan area and part of the second most populous metropolis in the South-eastern United States. According to U.S. Census Bureau, Miami's metro area is eight most populous and fourth largest urban area in U.S. with population around 5.5 million.
Miami is a major center and a leader in finance, culture, commerce, media, entertainment, arts and International trades. Miami was classified as Alpha World City in 2012 in World Cities Study Group inventory. Miami in 2008 was ranked as "America's Cleanest City" in Forbes magazine for its year round good air quality, clean drinking water, clean streets, vast green spaces and city wide recycling programs. Miami was ranked as the richest city in Unites States and World's seventh richest city in terms of purchasing power in 2009, according to USB study of 73 world cities. Miami is nicknamed as "Capital of Latin America" and is the largest city with Cuban-American plurality.
Miami has the third tallest skyline in U.S. with over 300 high rises. The home for many large National and International companies and the largest concentration of International banks in the United States is Downtown Miami. The Civic Center is a major center for hospitals, research institutes, medical centers and biotechnology industries. Port of Miami is known as "Cruise Capital of the World", has been number one cruise passenger port in the world for more than two decades. It is the busiest port in both passenger traffic and cruise lines, as it accommodates some of the world's largest cruise ships and operations. Metropolitan Miami is a major tourism hub in the American South for International visitors, ranking number two in the U.S. after New York City.
Why to attend?
Breast cancer is a disease that forms cancer in the cells of the breast, where proliferation of abnormal cells takes place that destroys body tissues. The tumor formed can be felt as a lump or can be seen by X-ray. Malignant tumor cells can penetrate different parts of the body; destroy adjacent tissues and forms new tumors. The tumor can be diagnosed by special tests like mammography, X-ray etc. and were studied under microscope by a specialist known as "Pathologist". Each report diagnosed by the pathologist will be sent to doctor for final confirmation. Breast Pathology and Diagnosis 2018 conference provides complete knowledge about symptoms, causes, risks and preventive measures.
Target Audience
Women's Healthcare professors, researchers, nurses, Cancer centre Managers, Vice Presidents or Directors & Brand Manufacturers or Marketers of screening instrumental Products, Professors, Directors or Co-directors & Medical Oncologists, Surgical Oncologists, Teachers seeking educational material, Radiation Oncologists, Surgeons, Gynaecologists, Pathologists, epidemiologists, Breast cancer Nurses, Trainees in breast pathology, Medical staff & Medical Journalists, researchers and Students from Academia in the study of Women's health filed. Other healthcare professionals interested in the latest advances and techniques in the field, Pharmaceutical researchers, Clinical organizations, Educational institutes.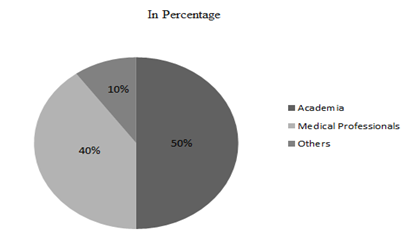 Is Breast Cancer a Modern Illness?
Ancient Egyptians were the first to diagnose, treat and prevent breast cancer more than 3,500 years ago. Breast cancer is now most well-known and researched cancers in the medical world today. People diagnosed with breast cancer at early stage have a very good chance of a cancer-free future. But this was not the case earlier. The first case of any type of cancer documented in Egypt was a breast cancer in 1600 BC. Edwin Smith Papyrus, an ancient text found in 1860 in an Egyptian tomb, described 8 cases of ulcers or tumors of breast. The first doctor, who attempted to treat this type of cancer, wrote "There is no treatment!" Physicians and medical researchers in ancient period posited the following theories regarding the cause of the breast cancer: humoralism, punishment, divine, lack of sexual activity, physical injuries, fear of breast cancer, without the benefit of 21st century diagnostics. In ancient times, they used to call it as "the wandering womb" where they believed that uterus could move throughout the body leaving health problems of every kind in its wake. It was not diagnosed until 19th century, unless and until the cases of breast cancer increased. But the disease is somewhat controlled with improvement in sanitation and hence the lifespan of individual is increased.
The first successful treatment for breast cancer was done by French surgeon Jean Louis Petit and later Scottish surgeon Benjamin Bell where the lymph nodes, breast tissue and chest muscle are removed surgically. Surgeon William Stewart Halsted began performing and perfecting mastectomies around 1882. Halsted's mastectomies were invasive where breasts, lymph nodes and underlying muscles are being removed and the procedure was deemed necessary to prevent the cancer from recurring but often left patients with severe pain and disability.
By 1970's, researchers began to develop lumpectomy- more limited surgery to remove only the cancerous tumor and any surrounding tissue affected by tumor.
By 1985, researchers found that radiation followed by lumpectomy gave chance of survival equal to the considerably move invasive mastectomy.
Around 20th century, doctors used radiation therapy to shrink the cancerous cells. Chemotherapy became an option. It helped to shrink cancerous cells before surgery and prevent recurrence after surgery and treat cancer that is metastasized, or has spread to other parts of the body. Scientists began to experiment combined treatments to improve outcomes. Throughout 1970's, this procedure has been continued and this led for better understanding of how cancer can develop and spread throughout the body. This understanding led to development more effective targeted treatments. This approach to treat cancer and research is still continuing today.
In 1923, the first large scale review of women with breast cancer was done by English scientist Janet Lane-Claypon, which identified several risk factors that are still considered today.
In 1980's and 1990's, thousands of women undergone breast cancer treatment and high dose bone marrow transplants hoping to have a good result, which turned it to a disaster after the loss of 15-20% of women's life due to the treatment.
In 1995 report from the Nurses' Health Study and 2002 results of research from the Women's Health Initiative concluded that hormone replacement therapies which had become popular among menopausal women could significantly increase the risk of breast cancer.
In late 1990's, scientists found that certain variants of the genes BRCA1 and BRCA2 are associated with 80% of breast cancer risk. Some women who discover this gene mutation within their genetic makeup will take proactive steps to reduce their risk of cancer, including preemptive mastectomies and even hysterectomies.
As scientists deepen their understanding about the role of genetics in breast cancer risk, research on developing new techniques has been increased. Meanwhile, some research is being done on repair or even replaces harmful genes before breast cancer occurs.
As research continues to improve, there are several chances of every person to survive and can prevent breast cancer or any type of cancer. Taking healthy food, avoiding alcohol and smoking may be an important precaution from developing cancer. Regular self-exams and annual mammograms after 40 years old are recommended.
What's New in Breast Cancer Research?
Treatments are being evaluated in trails. This includes individual drugs, combination of drugs, surgical and radiation techniques. Investigations include new types of cancer vaccines, targeted therapy, oncolytic virotherapy and immunotherapy.
The latest research is reported annually at scientific meetings such as American Society of Clinical Oncology, San Antonio Breast Cancer Symposium and St. Galen Oncology Conference, Switzerland. These studies are reviewed by professional societies and other organisations and formulated into guidelines for specific treatment groups and risk category.
Fenretinide, a retinoid (drugs related to vitamin A), is also being studied as a way to reduce the risk of breast cancer.
Cryoablation
As of 2014, cryoablation is being studied to see whether it could be subtitle for lumpectomy in small cancers. There is tentative evidence in those with tumors less than 2 centimetres. It can also be used to those, surgery is not possible. Another review stated that cryoablation looks promising for early breast cancer of small size.
Breast cancer cell lines
A considerable part of the current knowledge on breast carcinomas is based on in vivo and in vitro studies, performed with cell lines derived from breast cancers. These provide an unlimited source of homogenous, self-replicating material, free of contaminating stromal cells and often easily cultured in simple standard media. The first breast cancer line described was BT-20, established in 1958. Since then, despite sustained work in this area, the number of permanent lines obtained has been strikingly low. Indeed, attempts to culture breast cancer cell lines from primary tumors have been largely unsuccessful. This poor efficiency was often due to technical difficulties associated with the extraction of viable tumor cells from their surrounding stroma. Most of the available breast cancer lines issued from metastatic tumors, mainly from pleural effusion. Effusions provided generally large numbers of dissociated, viable tumor cells with little or no contamination by fibroblasts and other tumor stroma cells. Many of the currently used BCC lines were established in the late 1970's. a very few of them, namely MCF-7, T-47D and MDA-MB-231, account for more than two-thirds of all abstracts reporting studies on mentioned breast cancer cell lines, as concluded from a Medline-based survey.
Molecular markers
Transcription Factors
NFTA transcription factors are implicated in breast cancer, more specifically in the process of cell motility at the basis of metastasis formation. Indeed, NFAT1 (NFATC2) and NFAT5 are pro invasive and pro migratory in breast carcinoma and NFAT3 (NFATC4) is an inhibitor of cell motility. NFAT1 regulates the expression of the TWEAKR and its ligand TWEAK with the Lipocalin 2 to increase breast cancer cell invasion and NFAT3 inhibits Lipocalin 2 expression to blunt the cell invasion.
Metabolic markers
Clinically, the most useful metabolic markers in breast cancer are the estrogen and progesterone receptors that are used to predict response to hormone therapy. New or potentially new markers for breast cancer include BRCA1 and BRCA2 to identify patients at high risk of developing breast cancer, HER2 and SCD1 for predicting response to therapeutic regimens and urokinase plasminogen activator, PA1-1 and SCD1 for assessing prognosis.
Survey Report
Breast cancer is the second leading cancer in women worldwide, with nearly 1.7 million new cases diagnosed in 2012. Breast cancer is most common after menopause. American Cancer Society, for the current year estimates that about 252, 710 new cases of invasive breast cancer will be diagnosed in women, about 63, 410 new cases of carcinoma in situ (CIS) will be diagnosed and about 40,601 women will die from breast cancer.
Trends in breast cancer incidence
Incidence rates vary from 19.3 per 100 000 women in Eastern Africa to 89.9 per 100 000 women in Western Europe and are high in developed regions of the world (more than 80 per 100 000) except Japan and low in most of the developing regions (less than 40 per 100 000). Although developed countries have a high incidence rates, in the transition countries like Latin America, it is going to be increased in future. The rates vary worldwide, Europe being the highest. The rates are increasing in Latin America and Asian countries mainly due to the population aging and screening practices.
The total number of cases registered for five year period 1998-2002 were 13 120 964 (6 848 973 men and 6 271 991 women), the average of annual cases registered being about 1 250 000 for women and 1 369 795 for men. During this period, 1 775 353 cases of breast cancer were registered worldwide. The highest rates occurred in Europe (Belgium, France, Switzerland, Italy) and in Australia with average rates of 60-100/100 000 cases. The lowest ASR (W) was between 18-30/100 000 in India, Thailand, China and Africa (Harare and Kyadondo).
U.S. Breast Cancer Statistics
About 12% of U.S. women (1 in 8) will develop invasive breast cancer over the course of her lifetime. In 2017, an estimated 2, 52,710 new cases of invasive and 63,410 new cases of non-invasive (in situ) breast cancer are expected to be diagnosed in women in U.S. and about 2,470 new cases of invasive breast cancer are expected to be diagnosed in men. A man's lifetime risk of breast cancer is about 1 in 1000.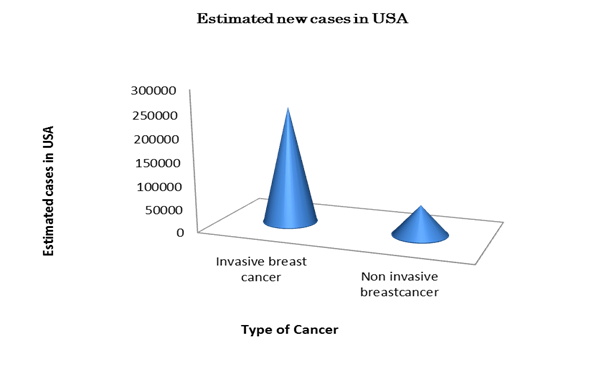 After increasing incidence rates of breast cancer for the previous two decades, it began decreasing in the year 2000 in U.S. and dropped by 7% from 2002 to 2003 alone. This decrease was partially due to the reduced use of hormone replacement therapy (HRT) by women after results of a large study called Women's Health Initiative which was published in the year 2002. These results suggested a relation between HRT and increased breast cancer risk.
Though death rates have been decreased since 1989, about 40,610 women are expected to die in the year 2017 in U.S. from breast cancer. Women under the age 50 have experienced larger decreases. These decreases are thought to be the result of treatment advances, earlier detection through screening and increased awareness.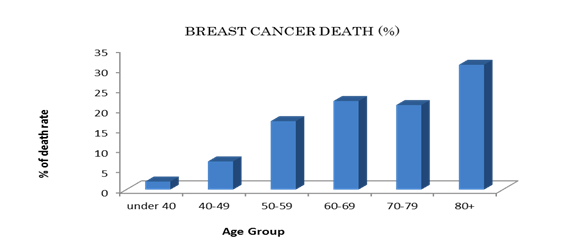 Besides lung cancer, breast cancer death rates are higher in women in U.S.
Besides skin cancer, breast cancer is the most commonly diagnosed cancer among American women. In 2017, it is estimated that about 30% of new cases diagnosed in women will be breast cancers.
Breast cancer is more common in African-American women than white women under the age 45. Overall, African-American women are more likely to die with breast cancer. For Asian, Hispanic and Native-American women, the risk of developing and dying from breast cancer is lower.
As of March 2017, there are more than 3.1 million women with a history of breast cancer in the U.S. This includes women currently being treated and women who have finished treatment.
The risk of breast cancer in women doubles, if she has a first degree relative (mother, sister or daughter) who has been diagnosed with breast cancer. Less than 15% of women who get breast cancer have a family member diagnosed with it.
About 5-10% of breast cancer is linked to gene mutations (abnormal changes) inherited from one's mother or father. Mutations of BRCA1 and BRCA2 genes are the most common ones. On an average, women with BRCA1 mutation have a 55-65% lifetime risk of developing breast cancer. The risk is 45% for the women with BRCA2 mutation. Breast cancer that is positive for the BRCA1 and BRCA2 mutations tends to develop more often in younger women. An increased ovarian cancer risk is also associated with these genetic mutations. In men, BRCA2 mutations are associated with a lifetime breast cancer risk of about 6.8%, BRCA1 mutations are a less frequent cause of breast cancer in men.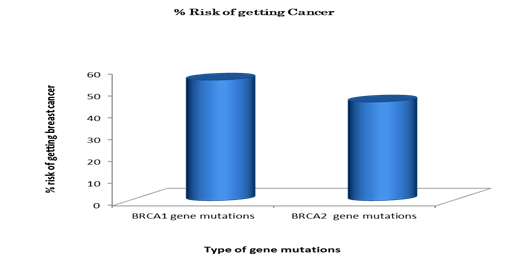 About 85% of breast cancers occur in women who have no family history of breast cancer. These occur due to genetic mutations that happen as a result of the aging process and life in general, rather than inherited mutations.
The most significant risk factor of breast cancer is gender (being a woman) and age (getting older).
Objective behind the Conference
The main objective of holding Breast Pathology and Diagnosis 2018 conference is to share the latest research and developments of individuals in the sphere of cancer, which helps to develop new techniques for the treatment and can also discuss and plan to reduce the use of chemotherapy treatment by introducing special drugs that will continue to develop and directly attack special targeted breast cancer cells.
Pharmaceutical Companies Leading the Breast Cancer Fight
· Bristol-Myers Squibb Co. (NYSE: BMY)
· Merck & Co. Inc. (NYSE: MRK)
· Medivation Inc. (NASDAQ: MDVN)
· Pfizer Inc. (NYSE: PFE)
List of Top Cancer Hospitals in USA for 2016
· University of Texas MD Anderson Cancer Center, Houston
· Memorial Sloan Kettering Cancer Center, New York City
· Mayo Clinic, Rochester, Minnesota
· Dana-Farber/Brigham and Women's Cancer Center, Boston
· UCLA Medical Center, Los Angeles
· Moffitt Cancer Center and Research Institute, Tampa, Florida
· Seattle Cancer Care Alliance/University of Washington Medical Center
· Cleveland Clinic
· Johns Hopkins Hospital, Baltimore
· UCSF Medical Center, San Francisco
· Massachusetts General Hospital, Boston
· Hospitals of the University of Pennsylvania-Penn Presbyterian, Philadelphia
· Stanford Health Care-Stanford Hospital, California
· North-western Memorial Hospital, Chicago
· Barnes-Jewish Hospital/Washington University, St Louis
· University of North Carolina Hospitals, Chapel Hill
· New York-Presbyterian University Hospital of Columbia and Cornell, New York City
· USC Norris Cancer Hospital-Keck Medical Center of USC, Los Angeles
· Wake Forest Baptist Medical Center, Winston-Salem, North Carolina
· City of Hope, Duarte, California
List of Top Breast Cancer Hospitals in Miami
· Baptist Health Breast Center
· Miami Breast Center
· Sylvester Comprehensive Cancer: Avisar Eli MD
· Dr. Manuel A.Torres-Salichs, MD
· Miami Breast Institute
· Cancer center at Larkin. Orlando E. Silva, MD
· Comprehensive Breast Care Center of South Dade
· Dr. Silvia Rotemberg Plastic Surgery
List of Top Universities for Medicine & Life Sciences in USA
· Harvard University
· University of Oxford
· University of Cambridge
· Massachusetts Institute of Technology (MIT)
· Johns Hopkins University
· Stanford University
· University of California, San Francisco (UCSF)
· Yale University
· Karolinska Institute
· University of California, Los Angeles (UCLA)
List of Top Cancer Universities in Miami
· University of Miami Sylvester Comprehensive Cancer Center
· Sylvester Cancer Center: Byrnes John J MD
· Sylvester Comprehensive Cancer Center Kendall
· Miami CAncer Institute
· Leonard M. Miller School of Medicine
· Dr. Atil Y. Kargi, MD
Related Conferences and Societies
Related Conferences:
· Oncology & Cancer Case Reports, 21st Global Experts Meet February 26-27, 2018, Paris, France
· STDs, STIs & HIV/AIDS, 2nd World Conference May 18-19, 2018, Montreal, Canada
· Infectious and Inflammatory Diseases, 8th International Conference May 21-22, 2018, Vienna, Austria
· Cancer Stem Cells and Oncology Research, 11th International Conference June 11-13, 2018, Dublin, Ireland
· Genomics and Pharmacogenomics, International Conference September 26-27, 2018, Philadelphia, USA
· Clinical and Cellular Immunology, International Conference October 24-25, 2018, Ontario, Canada
Related Societies of Breast Pathology and Cancer Diagnosis:
· American Cancer Society, USA.
· American Society for Breast Pathology, USA.
· American Society for Radiation Oncology, USA.
· American Society of Paediatric Oncology, USA.
· Cancer Relief Society, Nepal.
· Mammographers society of Georgia.
· European Society for Medical Oncology.
· International Gynecological Cancer Society.
· Cancer Society of New Zealand.
· The Breast Cancer Society of Canada, Canada.
· Iranian Society of Radiation Oncology.
· National Breast Cancer Foundation (NBCF), Australia.
· European Society of Breast Cancer Specialists (EUSOMA), Italy.
· The Breast Cancer Research Foundation, USA.
· Japanese Breast Cancer Society, Japan.
· Irish Cancer Society, Ireland.
· Austrian Cancer Society, Austria.
· German Cancer Society, Germany.
· Society for Women's Health Research.
· Swedish Cancer Society, Sweden.
· Thai Gynecologic Cancer Society.
· UK Oncology Nursing Society, UK.