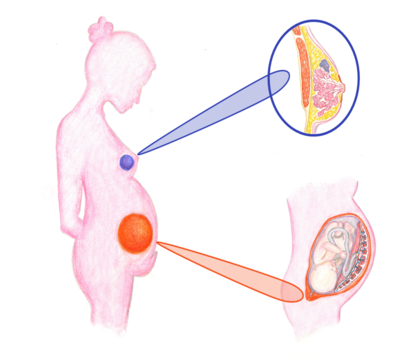 After puberty, a woman's breast consists of fat, connective tissue, and thousands of lobules, tiny glands that produce milk for breastfeeding. Tiny tubes, or ducts, carry the milk toward the nipple.
In cancer, the body's cells multiply uncontrollably. It is the excessive cell growth that causes cancer.
Breast cancer can be:
· Ductal carcinoma: This begins in the milk duct and is the most common type.
· Lobular carcinoma: This starts in the lobules.
Invasive breast cancer is when the cancer cells break out from inside the lobules or ducts and invade nearby tissue, increasing the chance of spreading to other parts of the body.
Non-invasive breast cancer is when the cancer is still inside its place of origin and has not broken out. However, these cells can eventually develop into invasive breast cancer.